Your Host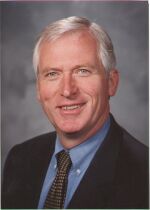 Johannes Tromp, Kilburnie's host and innkeeper, is a former New York City restaurateur and European-trained chef with more than 45 years experience in hospitality. He is a naturalized U.S. citizen who upon arrival to the United States in 1973 founded his own catering and special events business in Beverly Hills, California.
After moving to New York City in 1979, he was Director of Catering for the Rainbow Room located on top of Rockefeller Center and later Director of the Windows on the World restaurant complex, on top of New York City's, now destroyed, World Trade Center.
In late 1998, Johannes relocated to Lancaster, South Carolina to save Kilburnie from demolition and to manage the move, restoration and refurbishing of the historic grand residence.
A true Dutchman, the convivial Johannes, welcomes you to Kilburnie and makes sure that you'll enjoy every minute of your stay. He enjoys preparing and serving the daily two-course gourmet breakfast and delights in making you feel at home.
Use Johannes as your source for information about Lancaster, its surroundings, and its rich history.
"I make sure that you'll find your room meticulously clean and welcoming."
I would like to introduce to you my friends Ann and Denley Caughman, owners of the Grove bed and breakfast in Marion, SC. For those traveling along Interstate 95 or looking for accomodations in the Myrtle Beach area, I highly recommend a stay at their wonderfully restored Eastlake style home. Their website is www.grovebandb.com