A Day To Remember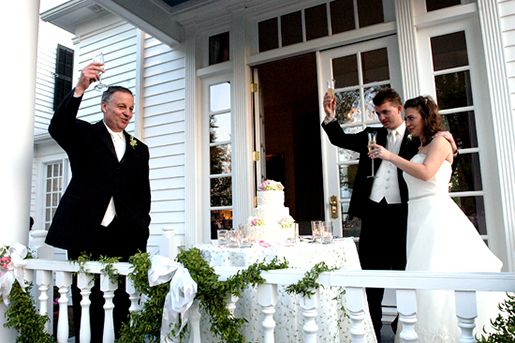 The Craig Farm pastoral surroundings are the perfect romantic backdrop for your wedding day and will impress even the most discerning guests. Take a look at our wedding photo gallery below to see just how lovely and romantic a Kilburnie wedding can be.
The Perfect Outdoor Setting
If you dream of the perfect outdoors wedding or of an intimate wedding inside an historic home, we can help you tailor your wedding ceremony and reception to your exact requirements. To view photos of previous outdoor weddings at Kilburnie and historic Craig House, simply view the photo gallery below.
The Wedding Pavilion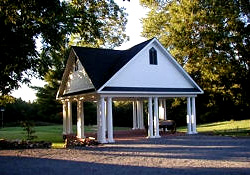 The Palladian inspired Pavilion supported by 20 white columns is designed specifically for wedding ceremonies, receptions, and special events. The pavilion may be extended with a tent to accommodate 150 guests for a formal sit-down dinner.
Weddings at Craig Farm
Both Kilburnie and historic Craig House are elegant and sophisticated environments where family and friends gather to celebrate the bridal couple in style. The owners take much pride in the maintenance and care of both historic properties. While we do allow the service of alcohol, we refuse events where the celebratory emphasis is on drinking and/or loud music. The Innkeeper with his vast Beverly Hills and New York City experience in planning and managing weddings & special events will be more than happy to assist you with all of the details to make your day truly memorable. or further information, appointments, consultations, price quotations and reservations call Johannes Tromp (803) 416 8420
Testimonials
"The minute we met Johannes, and toured the property we knew we were home for the wedding. Johannes was genuine, warm and kind...gently encouraging and guiding us along the path until my daughter's beautiful wedding day. From the bridal portraits to the day of the wedding, he was most accessible, compassionate, kind and extremely knowledgeable. This graceful man, along with a very talented florist and caterer, presented my daughter with the wedding of her dreams. The Inn was beyond amazing and the breakfast so deliciously prepared, set the day on a cheerful note. Can't thank him enough, and hope everyone can experience Kilburnie at least once in their lifetime. Well worth the trip and more".
Connie Robinson / August 2012
"I just wanted to take one last opportunity to thank you for making Dustin and Brittany's wedding such a memorable occasion.  It would not have been possible for Lori and I to have made an unguided attempt at what turned out to be the event of a lifetime that our children and family will remember for years to come.  You were instrumental in absolutely every piece of the planning, your recommendations were all spot on and you navigated every detail of executing a flawless sequence of events right on schedule.  The entire evening was truly a class act and you yourself are a class act.  The Kilburnie House and Craig Manor will always have my highest recommendation for everything from lodging to formal events such as our daughter's wedding.  I really enjoyed getting to know you and spending time planning such a fabulous event over the past months".
Randy G. Thomas / September 2012
View the Craig Farm Photo Album
Simply click on the picture below to get a glimpse of what your wedding at Craig Farm could look like.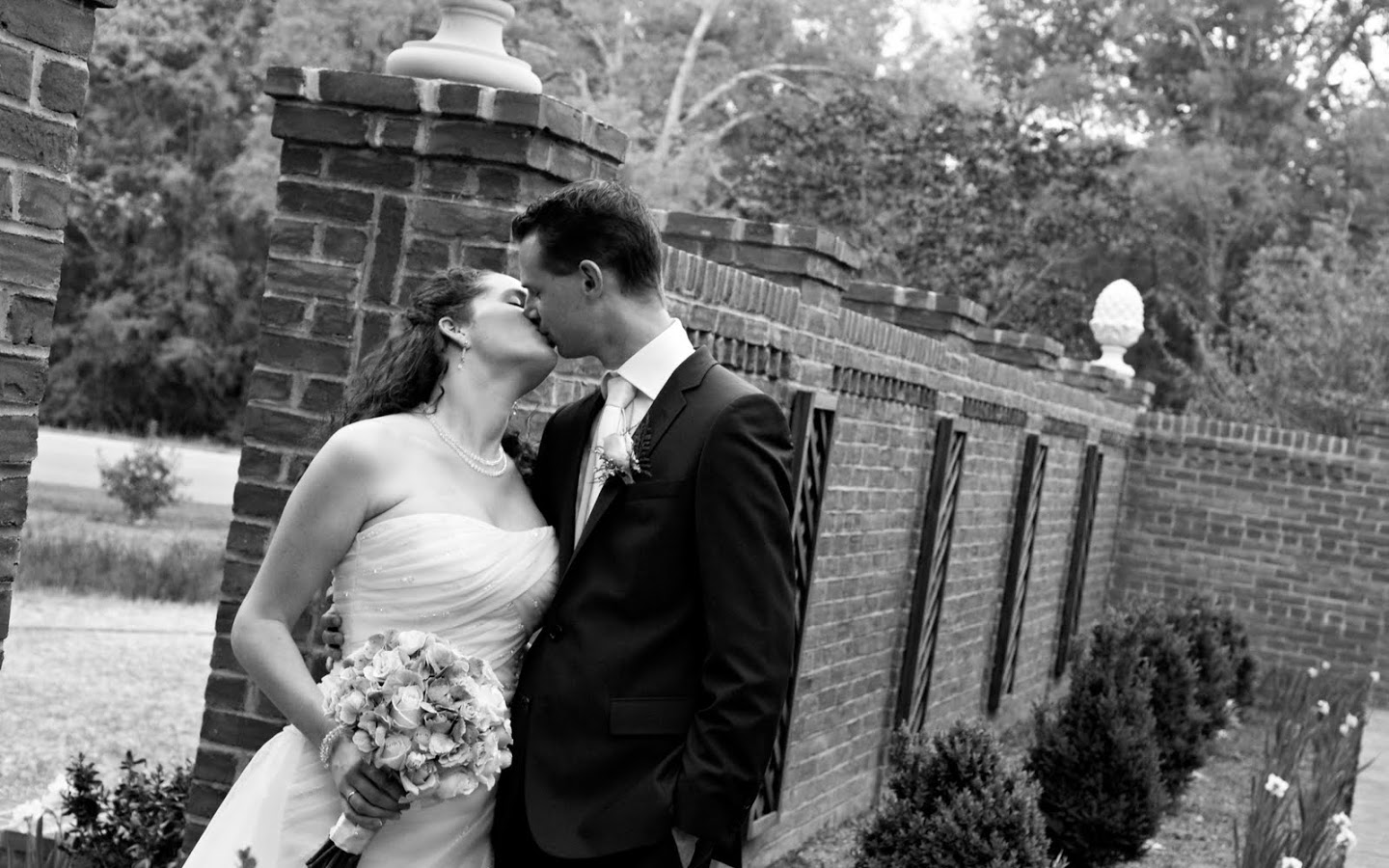 View Our Wedding films
Kristi & Greg
Susan & James
http://capturemecandidblog.com
Craig Farm Wedding Slide Show
Simply click on the link below and view just how beautiful a wedding at historic Craig Farm can be.  Hit your back button to return to the page. http://www.orangecatphoto.com/slideshows/roth
Approved Wedding Vendors
During the past ten years we have seen, tasted, and experienced the works of many area wedding professionals and based upon our experiences with those professionals we highly recommend the following approved vendors;
Caterers:
Queen City Catering Company
Shannon Cudmore / Event Coordinator
(704) 305-7778
Best Impressions Caterers
Justin King, Catering Manager
101 W. Worthington Ave.
Charlotte, NC 28203
(704) 333-9779 x105
www.bestimpressionscaterers.com
www.bestimpressionscaterers.com/blog
J.Scott's Catering
j.scottscatering@gmail.com
Cell (803) 374-6638
Office (803) 385-2574
Charley's Café & Catering
Ken Killingsworth, Chef proprietor
306 S. Main Street, Lancaster SC 29720
(803) 285-1145  Fax (803) 285-1149 
www.charleyscafeandcatering.com
Melanie Rowe Catering
Tammy Dearstyne, Event Planner
2685 Celanese Road, Rock Hill, SC 29732
(803) 325-7906
melanie@melanierowecatering.com
Tents and party rental equipment:
Creative solutions
Shannon and Brad Thomas
Phone: (704) 825-8701
creativesolution@carolina.rr.com
Gala Affairs
Phone ( 803) 324-8113
Rentals@GalaAffairs.com
Horse and Carriage:
Carriage and Wagon Rides
Dan and doris Walters
3394 Pageland Highway, Lancaster Sc 29720
(803) 286-9711
Cell (803) 288-2004
Carriage Rental Unlimited
Phone: (803) 283-8436
Cell: (803) 804-2122
carriages@carriagerentalsul.com
Florists:
Flowers by Debbie at Winonas
Phone:(803) 286-0010
bddunn@comporium.net
www.winonasfloraltradition.com
Kevin Lear on Main
The destination for beautiful flowers
140 Second Street, Cheraw, SC 29520
(843) 537-4006
At Home by Casey
Flowers Interiors Gifts
Lancaster, South Carolina
(803) 283-0757 or (803) 804-0345
Flowers Naturally
Susan Shaw, floral design
2302 N. Broad Street, Camden, SC 29020
(803) 425-4000
Pink Petunia Designs
Penny Damron
(704) 813 4718
Wedding and celebration Cakes:
Sylvia's Cakes
Phone: (803) 285-6040
L3 Cake Creations
Laura Lehtela
704-843-4130
704-641-9896 (cell)
llehtela@gmail.com
http://www.flickr.com/photos/L3CakeCreations
Musicians and DJ's:
Audio To Go (DJ)
Brian Hines, ATG Entertainment
Celine Berman & Jazztrack
Phone: (704) 821-7351
Chris Holder (Solo Artist)
Guitar & Vocals
(803) 329-9841
Rocking Guitar@comporium.net
www.myspace.com/chrisholder01
Laurie J. Neal
Strolling Violinist
(803) 328-1297
violinviola@comporium.net

Guitarist – Vocalist
Sabra Callas
(704) 408 6606
www.solomusiciancharlotte.com/concierge.html
Variety Acoustic Guitar
Jeff Brown
(704) 649 5589
Photography and Videography:
Fort Mill Photography
Phone: (803) 548-958
Timeless Exposure Photography
Melissa Boyack (704) 320-4148
www.timelessexposuresphotography.com
Orange Cat Photography
Dana Andreasson (828) 322-8523
Aaron & Kristin Byrum Photography
Phone: (704) 859-5803
Lindsey Pace Photography
Phone: (803) 577-4144
www.lindseypacephotography.com
Blog: www.lindseypacephotography.blogspot.com
Inkspot Crow Films
(producers of the two films on this page)
Phone: (910) 639-7205
Bill Fortune Photography
Phone: (803) 285 1555
Vicki Dameron
Phone: (828) 286-4967
Michael Lamb Photography
Phone: (864)497-3093
www.michaellambphotography.com
CaptureMeCandid
Lori Konawalik
(704) 488 7701
Vendors, wanting to be approved, need to have a valid business license, a DHEC approved prep kitchen (caterers only), proof of liability insurance, and verifiable recommendations of previous clients.
Weddings: 
http://resnexus.com/resnexus/reserve/?ID=1322&ResClass=3 
Kilburnie, Where Memories Are Made