Film and Photo Shoots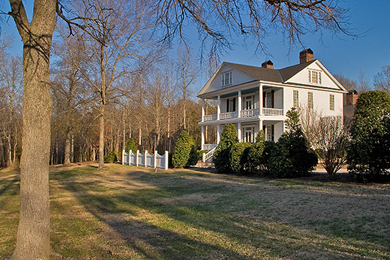 Each year, Kilburnie and the surrounding
Craig Farm are used for commercial, fashion, feature film, and private photo shoots.
Contact us for information, pricing, and dates available.
Bridal and Family Portrait Photography
Kilburnie, historic Craig House, the Wedding Pavilion, and Craig Farm are the perfect setting for outdoors and indoors bridal or family portraits.
$75 for up to 3 hours. Optional dressing room $50 / 3 hours.
Note: There is no charge for brides who have booked their wedding at Craig Farm.
Fashion, Corporate, and Commercial Photography
Please contact Johannes (803) 416-8420 for detailed information.
Film Location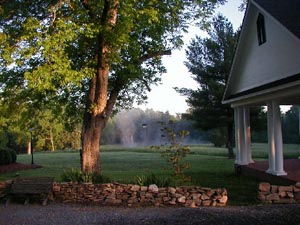 The 400-acre (162 hectare) Craig Farm property, Kilburnie, and historic Craig House may be made available for film and video shoots.
The bucolic, family owned, Craig Farm property has four large and two smaller ponds, many open fields surrounded by woods, nature trails, a creek with an old stone cattle crossing, nine bridges, and flowing woodland branches during the rainy season. Almost the entire property and its horizons is undisturbed by power poles or buildings.
Kilburnie (circa 1828) and Craig House (circa 1834) are both unique historical properties, listed on the National Registry of Historic Places and located in close proximity to Charlotte's Douglass International Airport. Both properties are vernacular representations of classic Southern Architecture. The Inn is an ideal central Carolina location; 25 Minutes from Charlotte, 1 hour from Columbia, 2 1/2 hours from Charleston, 3 hours from Myrtle Beach, 3 hours from Ashville, and 3 1/2 hours from Atlanta .
Both historic buildings are set among the pastoral acres of Craig Farm, an historic family farm (circa 1772) located in "The Garden of the Waxhaws", which straddles both North and South Carolina, and is the birthplace and boyhood home of President Andrew Jackson.
Film Production Arrangements may be made directly with Johannes Tromp (803) 416- 8420 or through the contacts below.
Ms. Beth Petty Mr. Dan Rogers
Director, Film Division Senior Manager
Charlotte Regional Partnership South Carolina Film Commission
112 S. Tryon, Suite 900 1201 Main Street. Suite 1600
Charlotte, NC 28284 Columbia, SC 29201